IRISH EYE ANOTHER UPSET IN STATE PLAYOFFS
over 4 years ago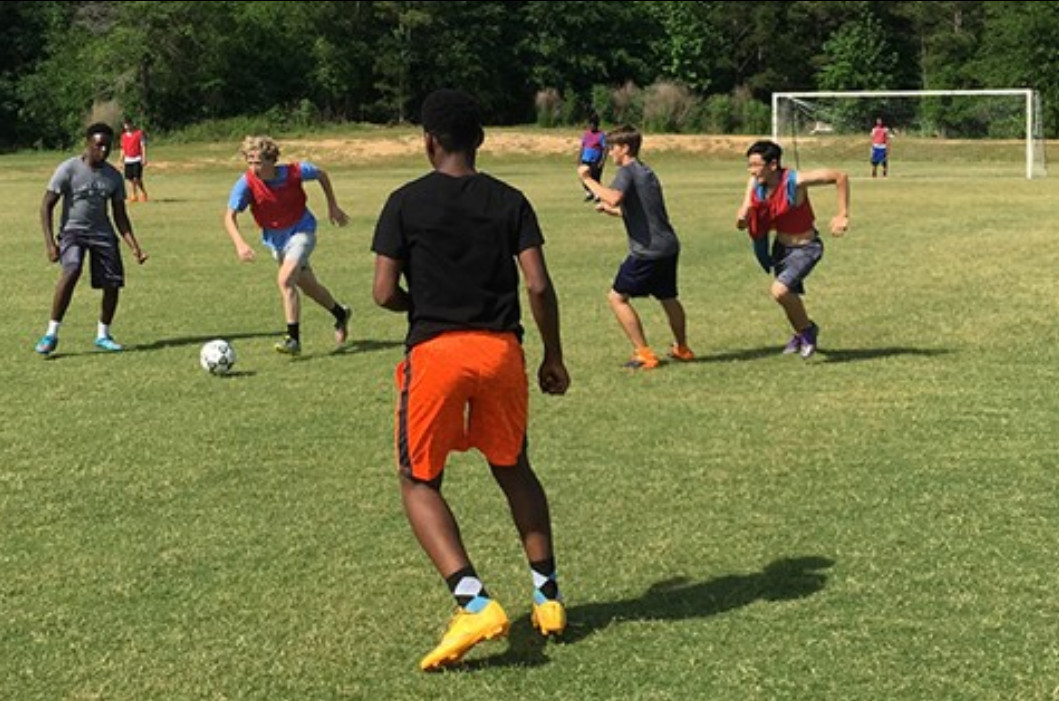 While the rest of Dublin High School's student body emptied from the building and scattered to parts unknown, two dozen boys were into their second water break trying to combat the unseasonably warm April afternoon.
Just as nobody was expecting a 90-degree day before the end of April, not many, save the coach and roster of the Dublin Irish soccer team, expected the Irish to play deep enough into the year to suffer summer's first kiss or savor playoff victory following a 1-4 start.
Yet there the Irish were Friday afternoon, piling single-file under the only piece of shade beside the wrestling facility before being beckoned by a blow of coach Matt Starley's whistle.
"We're repping the basics," Starley said.
Those basics played a huge role in Dublin's shocking 1-0 first-round win over formerly 14-1 Long County. Nobody in soccer circles had penned the Irish to come home from Ludowici with much more than pride for having transformed a tough start into five-straight wins and another AA State Playoff berth, yet Dublin followed their game plan to a tee.
Brice Watson broke through the Blue Tide defense and scored five minutes in, and the Irish settled back into a defensive posture, led by Raymond Williams' 15 saves for a ninth shutout and a sixth-straight win.
The victory earned Dublin a third-straight Sweet 16 berth, and a matchup with perennial power Wesleyan today. (Kickoff is set for 6 p.m. in Norcross)
Starley said that focus has them refraining from resting much on the laurels of that win, and instead looking to keep their playoff magic act moving deeper into May.
"We talked about the good things we accomplished," Starley said, "but we also talked about the things we needed to correct. I wanted them to have fun and stay relaxed today, while keeping in mind that we want more."
For seniors Jared Tribble and Bryant Versprille, this season has been a roller-coaster ride of the Big Thunder Mountain variety; plenty of twists and turns on the outset but one worth waiting in line for a second go-round.
And they said it's because of how the team chose to gel instead of dissolve after notching only one win in their first five matches.
"A lot of chemistry and friendships," Versprille said. "Last year after practice, everyone would go their separate ways. This year, we've always stuck around and kept passing or playing. In fact, the other night, we just hung out and talked."
"We were missing some pieces," Tribble said, "and that made it hard to work as a team. Once those pieces came back, we slowly got confident and started winning."
Today's task may be tougher than the beating the Blue Tide. The Wolves come into the game 20-0-1, beating first-round opponent Coosa 7-1.
Only Holy Innocents and Blessed Trinity were able to hold Wesleyan to one goal, but that was still enough for the Wolves to earn wins and stay unbeaten.
"They're a young team," Versprille said, "and we're hoping they look at us the same way Long County did and think we're just going to lay down. Just like coach said, if we can get up early on a team like that then they can fall apart."
Regardless of the outcome, both Versprille and Tribble say they'll look back on this season fondly and as a success.

"It's great to see how far we've come," Tribble said.
- See more at: http://www.dublincityschools.us/3/News/40952#sthash.2l3mEem8.dpuf